[social_warfare]
7 October 2020
A significant milestone's been reached for NSWALC Housing Ltd, which will now begin management of its first brand-new properties.
Four townhouses in the western Sydney suburb of Oxley Park have been handed over by the Aboriginal Housing Office (AHO) to NHL to undertake tenancy and property management.
The townhouses were built by the Aboriginal construction company BY Group and are the first of thousands of properties that NHL ultimately aims to manage.
NSWALC Housing Limited aims to increase available housing for Aboriginal people in NSW and create opportunities for Aboriginal people to participate in the service delivery, management, and governance of social and affordable housing in the state.
Working with the Land Council Network to leverage the strengths of Aboriginal communities, NHL's growth agenda includes a target of managing up to 6,000 properties by 2028.
Please see below for some images of the stunning new properties.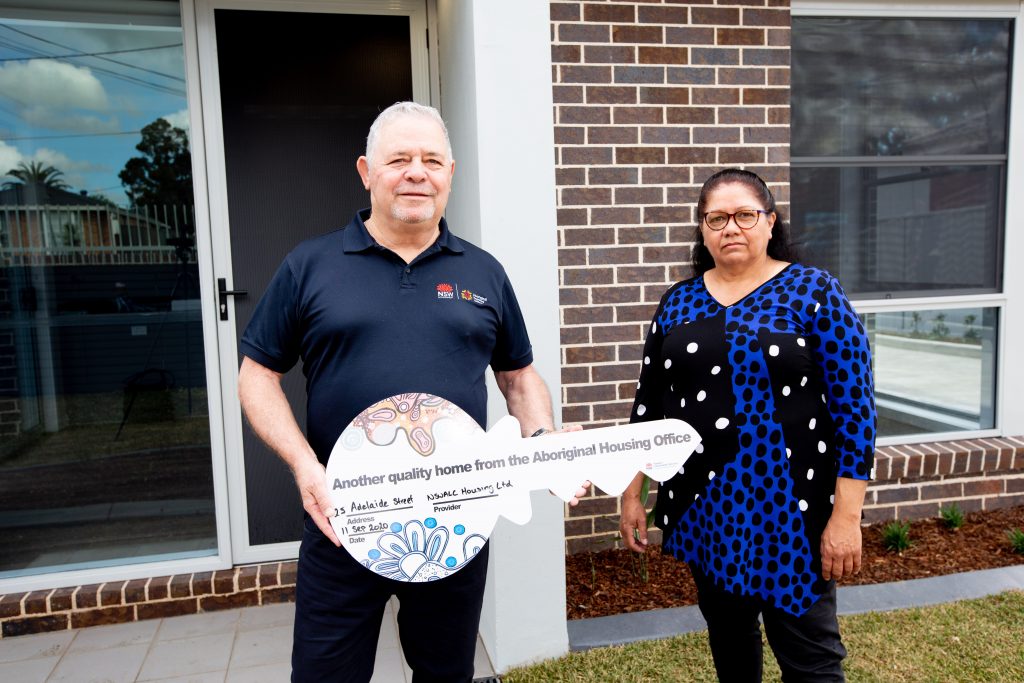 You can access a printer-friendly version of this message by clicking here.