NSW Coalition of Aboriginal Peak Organisations
Register for Online Information Sessions

NSW CAPO are engaging the community again and want to have a yarn with you about Closing the Gap and the next steps for you to have your say.
Information sessions will be run the week commencing the 8th November to discuss the overall approach to the online engagements.
The online engagements will commence the week of the 15th November 2021.
We are hosting a number of Information sessions that will let you know:
• Who NSW CAPO is,
• What is going on with Closing the Gap,
• What you need to do to attend the Information/Engagement sessions, and
• What each of the focus areas talks will be about
To register, select a date and enter your details below:
Register for Online Engagement Sessions
As committed during the Closing the Gap Engagements in April 2021, we are reporting back to community on what we've heard.
NSW CAPO is pleased to invite you to the second round of 2021 Engagement Sessions around Closing the Gap. The National Partnership Agreement on Closing the Gap is built around four Priority Reforms and 17 Socio Economic Outcomes to change the way in which governments work with Aboriginal People.
To register, select a date and enter your details below:
Focus Areas - Socio-Economic Outcomes

The 17 socio-economic outcomes have been identified in focus areas that include education, employment, health and wellbeing, justice, safety, housing, land and waters, and languages.
The Engagement Sessions group these reforms and outcomes into 13 focus areas that you can attend.
Survey - Priority Reforms and Socio-Economic Outcomes
The second-round of consultations are targeted by topic so community members can decide which session and survey topic is most relevant. This round of engagements will build on the previous 2019 and April 2021 engagement sessions in NSW. We would like the NSW Aboriginal community's input into the 17 Socio Economic targets and 'how' do we achieve these goals.
This survey covers 13 topic areas around the Priority Reforms and Socio-Economic Outcomes of the Closing the Gap National Agreement. You are invited to complete all topic areas or only areas of interest.
Please navigate through the survey and complete what is relevant for you.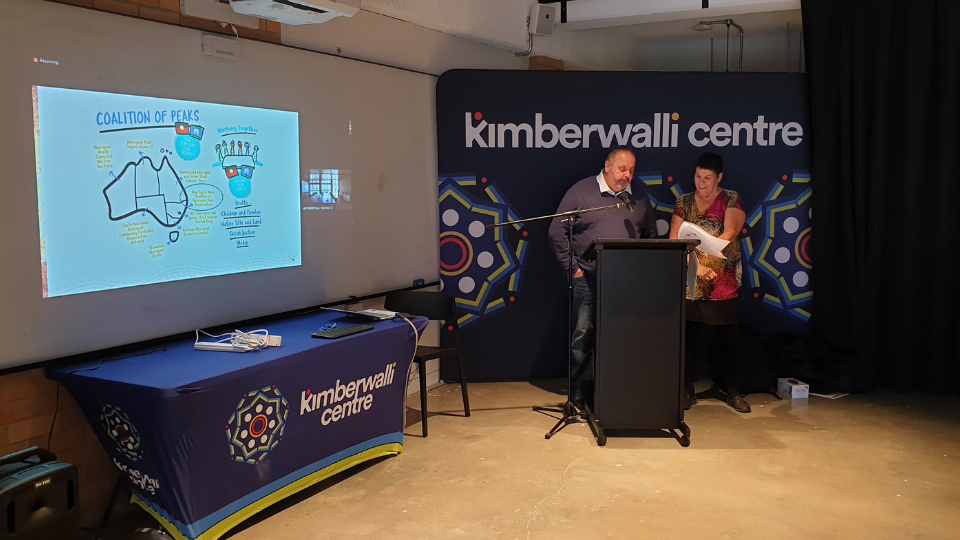 Register below for Updates on NSW CAPO and Closing the Gap

---
---
---
NSW Coalition of Aboriginal Peaks (NSW CAPO) represents the interests of Aboriginal Community Controlled Organisations and Aboriginal Peoples of NSW. We provide a strong, independent and coordinated voice to address issues affecting Aboriginal Communities including of the social determinants of health and well-being.
NSW CAPO member organisations are self-determining non-government Aboriginal peak bodies with boards that are elected by Aboriginal communities and/or organisations which are accountable to their membership.
Our member organisations are advocates for Aboriginal Peoples throughout NSW.
NSW CAPO is currently made up of:
Absec (NSW Child, Family and Community Peak Aboriginal Corporation)
Link-up (Link Up (NSW) Aboriginal Corporation)
AHMRC (Aboriginal Health and Medical Research Council)
ALS (Aboriginal Legal Service)
NSWALC (NSW Aboriginal land Council)
AECG (Aboriginal Education Consultative Group Inc.)
FPDN (First Peoples Disability Network Australia)
BLAQ (BLAQ – Aboriginal Corporation – affiliate member)
NSW CAPO and NSW Government are the New South Wales signatories to the Closing the Gap National Partnership Agreement and work in partnership with other organisations and agencies on Closing the Gap across the state.
Further Information
For further information on the NSW Coalition of Aboriginal Peak Organisations, contact: